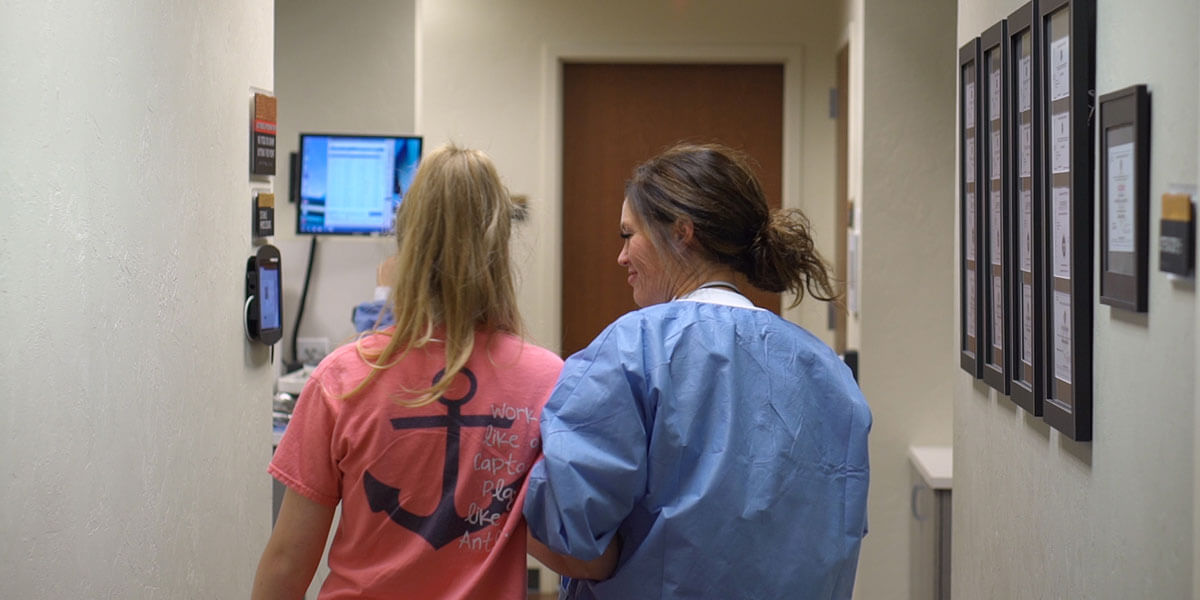 ---
When you need care from an emergency oral surgeon, our team at OMA is here to help. During our regular business hours, we will give your situation immediate attention and make arrangements to see you at our office as soon as we can to ensure that you get the dental care you need in a timely manner. 
If you're experiencing an emergency situation during a time that our practice is closed, call the office closest to you and follow the instructions provided. We will return your call as soon as possible. In the case of a serious or life-threatening emergency, call 911 or go to your local emergency room for treatment.
Contact Our Offices
---
Frequently Asked Questions About Emergency Oral Surgery Services
Is a loose dental implant an emergency?
Dental implants may feel loose, but it's often the restoration that is attached to your implant (the crown, bridge, or denture) that needs to be tightened and not an issue with the dental implant itself. If the actual dental implant is loose or has shifted in your jaw, it's a dental emergency that requires urgent treatment in order to save the implant. 
Can a loose implant be saved?
Unfortunately, there's no way to tell if a loose implant can be saved without an in-person examination. There are a few reasons why an implant may be compromised, including dental trauma, infection, or implant failure, and our ability to save your dental implant depends on the underlying cause and how quickly you're able to come in for treatment. When we need to remove an implant, we'll allow some time for the bone and soft tissue to heal and then determine whether a new implant should be placed.
How do I get an emergency dentist appointment?
To make an emergency appointment with one of our oral surgeons, simply call our office and explain your situation. If we agree that a same-day appointment is needed, we will do everything we can to see you right away, although the earlier in the day that you call, the easier it will be to accommodate a same-day visit.
Can you get emergency wisdom tooth removal?
Yes, we can perform emergency wisdom tooth removals, although they are rarely needed. The most common reason why emergency wisdom tooth extractions are needed is when a tooth is badly infected, as infection can easily spread to surrounding soft tissues, bone, and even other parts of the body.
How do you know if you have a wisdom tooth infection?
An infected wisdom tooth is extremely painful, causing a constant, throbbing pain that radiates through your jaw and your head. There could be an abscess on the gums near the tooth, which is a small, white bump similar to a whitehead. There may also be a foul odor or discharge in your mouth and the area surrounding the infected tooth might be swollen or warm to the touch.
Will an oral surgeon pull an infected tooth?
We always advise that you have your dentist or endodontist attempt to save your tooth with a root canal before having it extracted. Should you or your dentist decide not to pursue this option, one of our oral surgeons can perform an extraction and remove the infected tooth.
What are the signs of dental implant failure?
Dental implant failure is rare, but its signs include pain, inflammation and gum recession around the implant, trouble eating, and an implant that is loose or has shifted in the jaw. If you notice any of these symptoms, call our office as soon as possible for an emergency appointment; the sooner you seek treatment, the better our chances of being able to save your dental implant.